Data that can be transferred
You can transfer any RSS feeds and [Keywords] registered in [My Feeds].
Transfer procedure
1. Select [Settings] > [Move data]
> [Export My Feeds data] from the menu to exported your data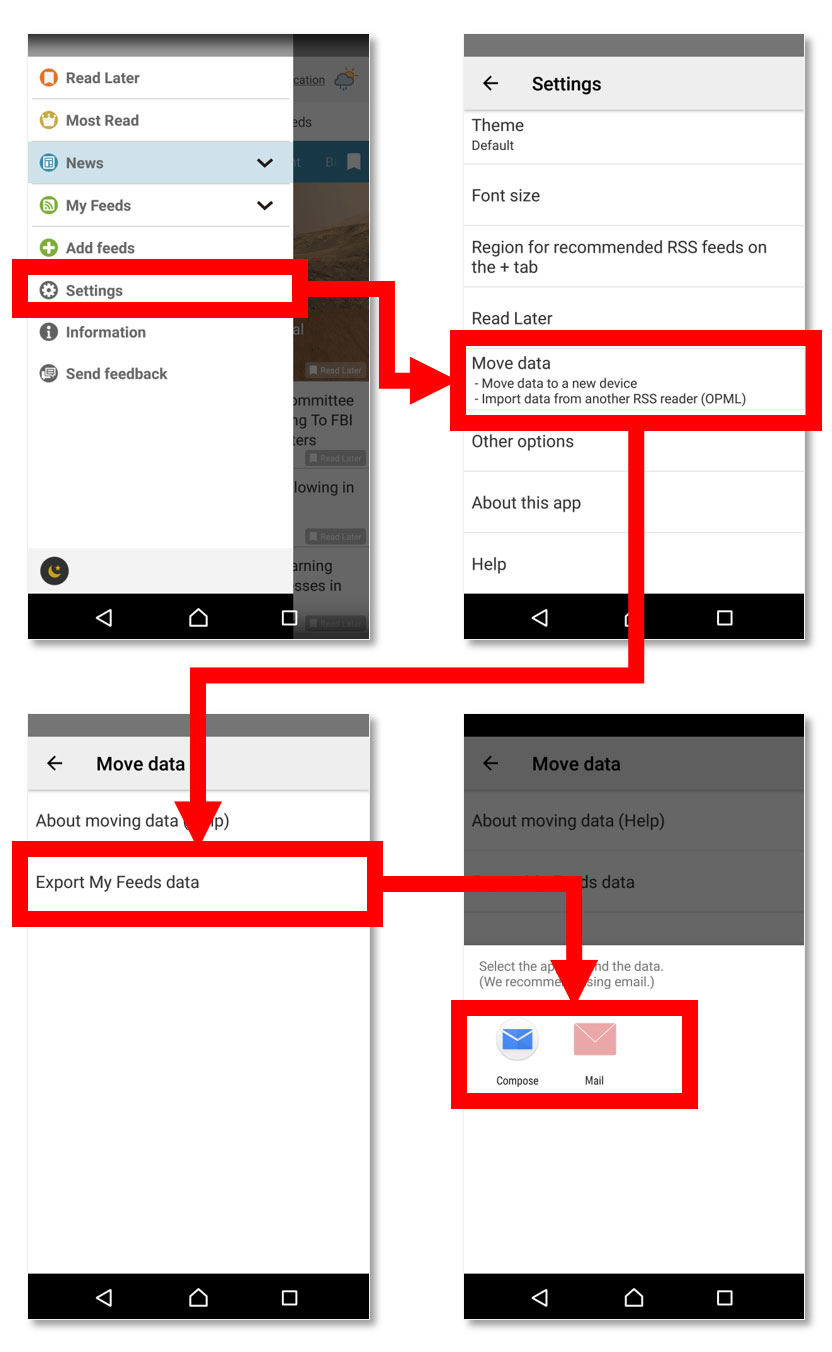 2. Receive the e-mail on your new device
*You can smoothly transfer your data by selecting your usual e-mail application and sending the exported data to yourself in an e-mail.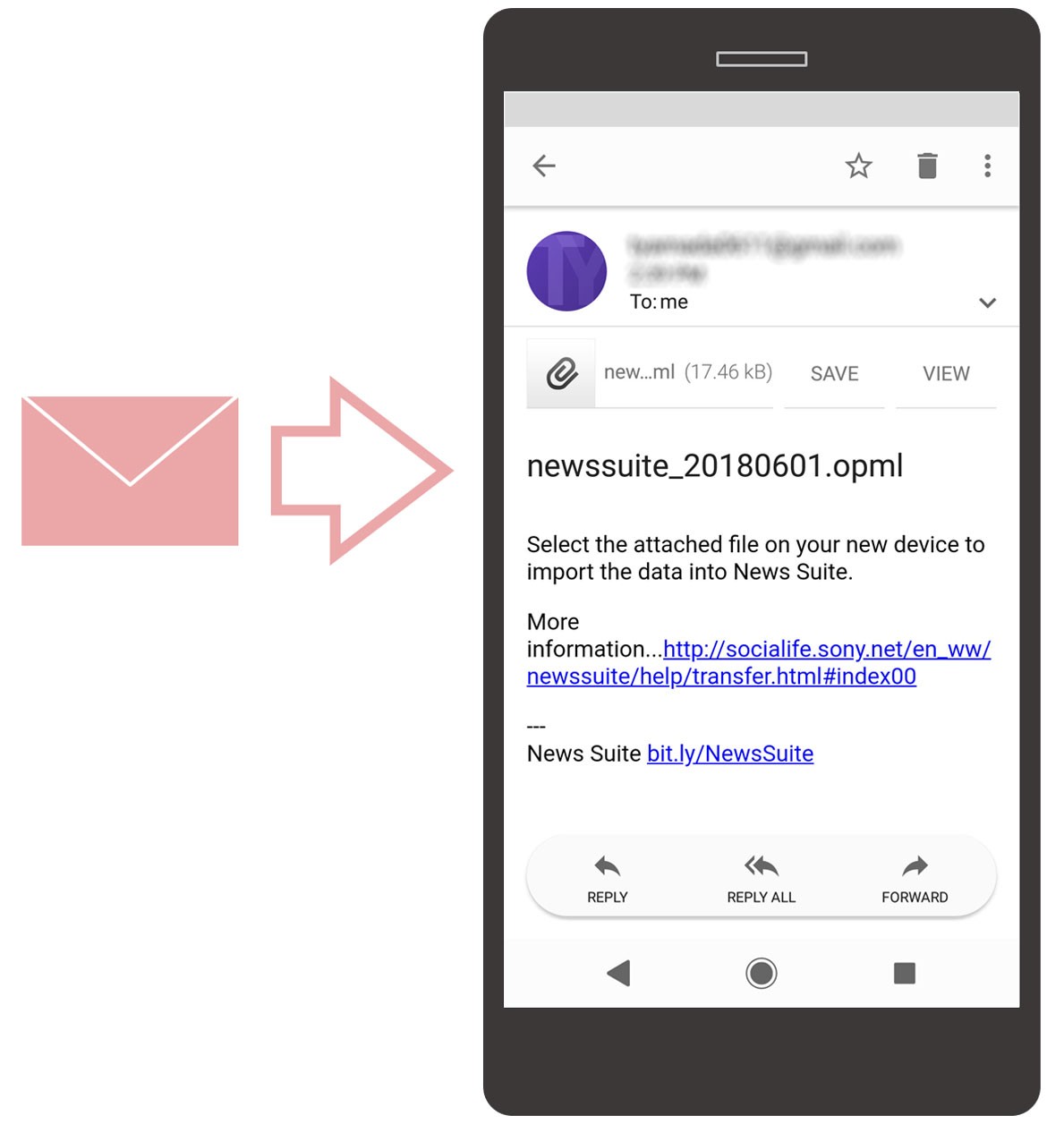 3. Select the OPML file attached to the e-mail and launch News Suite to restore the data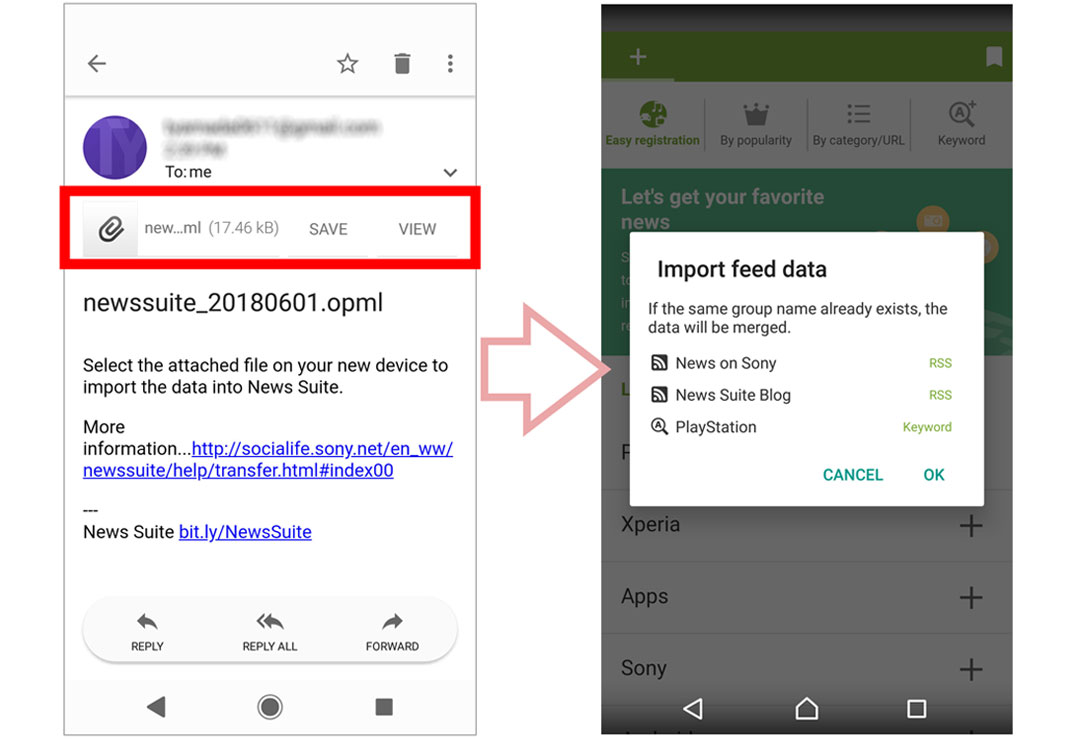 Tip
You can also use other RSS readers instead of News Suite to read the OPML file in steps 2 and 3
Warning
· Some data may not be transferrable based on device compatibility or other circumstances

· There is a limit on the number of data points that can be transferred

· Data can not be exported if nothing is registered in [My Feeds]

· The data export/restore function is supported only for News Suite version 5.0.39 or later