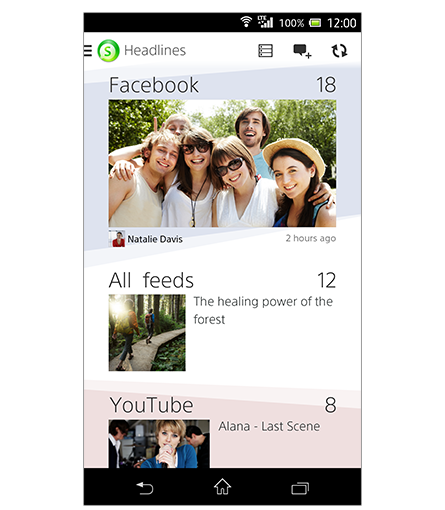 The 'Headlines' page shows the latest updates from your chosen news and social network feeds.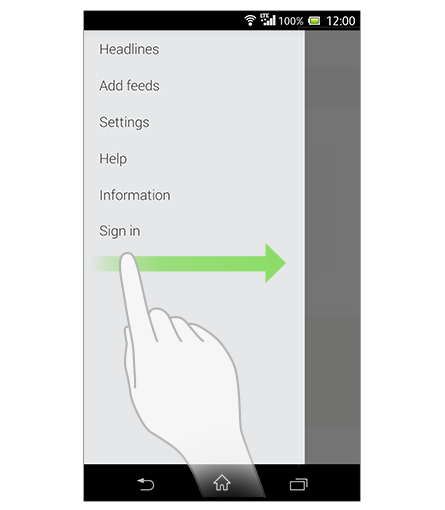 Swipe from the left side to the right to show the menu.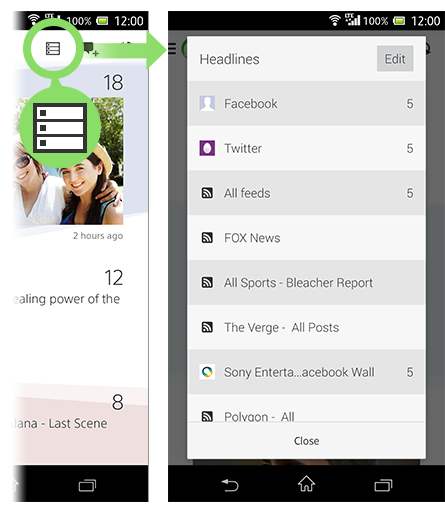 Tap

to display the list of linked social network and subscribed news feeds.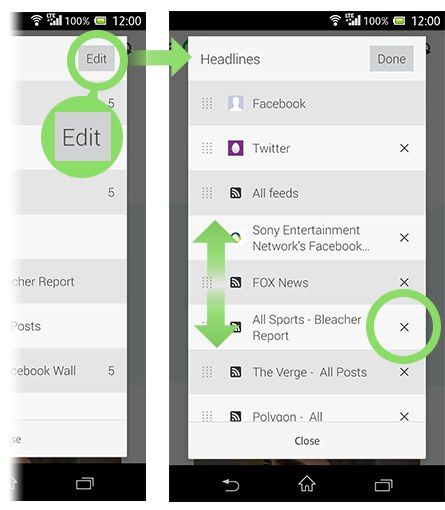 Tap [Edit] to arrange the order of the news feeds or to deregister a news feed.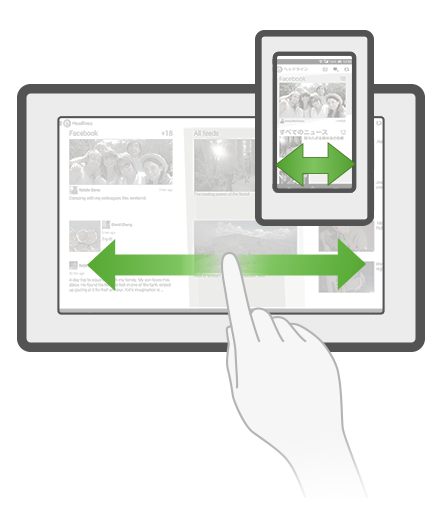 Swipe your finger to the right or left to move the screen.